NEW RVS FOR SALE - WE SHIP NATIONWIDE!
NO DOWN PAYMENT  |  AS LOW AS $127/mo* oac
*Payment based on Sales Price, $0 down, 6.99% oac, 120 months on approved credit plus tax, title, license and doc fee.
Have you been shopping prices and wonder why the same RV costs more in some locations?  The answer is simple:  Many RVs are built in Oregon or California, but all the parts to build them have to be shipped in from Indiana, then the finished RV has to be shipped from Oregon or California to dealers throughout the U.S. This results in high shipping costs and higher RV costs to the consumer.  But you do have options . . .
Pay Less and Save More on your New RV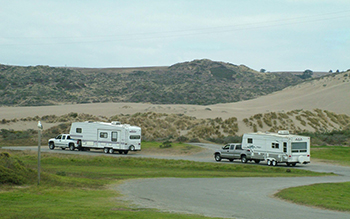 AC Nelsen RV is the oldest dealer in the World. We're also the #1 Forest River RV Cherokee Dealer in the nation, and we're a Top 10 RV Dealer nationwide. Without intending to brag, we mention this to help explain why we can offer lower prices.  We sell more RVs which means that we get better deals from the manufacturer and we pass that savings on to you.  Plus, our RVs come from Indiana instead of the West Coast, so we pay lower shipping costs to get them. This all means, that our Retail Price can be substantially lower than other dealers. Next, we have a network of top-notch delivery drivers who can affordably and safely deliver your new RV right to your door, anywhere in the U.S. Even when you add in the cost to deliver your RV to you, you still come out ahead.  We sell lots and lots of units in Colorado and all the way to Alaska, Texas, Oklahoma, Kansas, Iowa, Nebraska, Minnesota, Missouri, California and in between....
What This Means For You: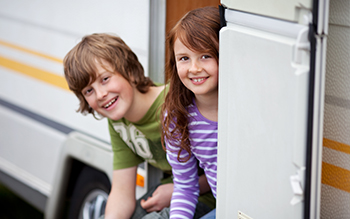 We have over 800 RVs in stock and available for immediate delivery anywhere in the U.S.
We're locally owned and operated and we care about our customers, before the sale and after.
We never have hidden fees or other costs that are sprung on you at delivery like some other dealers. That's just not our style.
No down payment is required on approved credit.
Payments can be as low as $127* per month oac.
When delivered, your RV will be ready for travel and fun, complete with:

New Deep-Cycle Battery
Propane For Cooking
Orientation 

We've been around since 1919, so you can be sure that we'll be here for all your needs in the future.
You Can Count on AC Nelsen's RV World
While selling RVs is our business, helping your family to enjoy the RV lifestyle is our passion.  Regardless of how much you pay for your RV, at the end of the day we want your family to have place to call home during your camping and travel adventures . . . A place where you can gather everyone for dinner, go to bed at night feeling comfortable in your own place, and wake up to a fresh pot of coffee to start your day.  And if we can help you do that and leave a little jingle in your pocket, we've done our job.
AC Nelsen's RV World has been around for nearly a century. You can count on us today, tomorrow, and for years to come.
We Make Shopping Easy
We believe in fair prices, no haggling, no hassle -- just honest business.  If you find the RV you want at AC Nelsen's RV World, we'll expedite the paperwork and make it easy for you to secure your RV quickly and hassle free.  Please reach out to us in whatever way is comfortable for you: